Thank you for visiting. We are glad you stopped by. We hope that you find some things here that are useful in your spiritual growth. Stop by often and see what is in store for you at Good Hope FWB Church.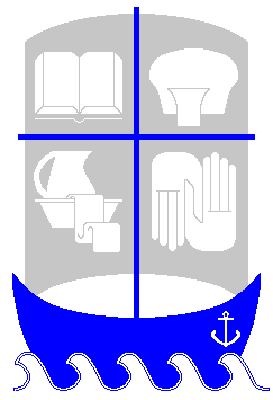 2114 FM 840 East, Henderson, Texas
================================================================================================

*BULLETIN BOARD*
============================
Beaver's Bend Payments were due Sunday, March 4
(February payments are past due effective 2/28/18)

final trip payment is due Sunday, May 6, 2018
===================================================================

HELPERS NEEDED FOR THE CONCERT THIS THURSDAY & FRIDAY
We will meet at the church on Thursday night at 6:00 p.m. to get everything loaded. Then we will meet at the Civic Center at 8:30 a.m. Friday morning to unload and begin setup. Anyone who can help at either time is greatly appreciated. Please let Shirley know if you can help at the event. Event workers will need to arrive at 5:15 pm Friday evening.

SILENT AUCTION ITEMS NEEDED FOR CANCER BENEFIT CONCERT

Please request and label items with the donor's name so we can recognize them at the concert and send thank you cards. Please place items in 2nd room on the right in the hallway. See Marina with questions

DRINKS NEEDED FOR CANCER BENEFIT CONCERT

Please bring can drinks and bottled water and place them in the 2nd room on the right in the hallway. We will gather a limited donated amount to sell at the concert.

POSTERS & TICKETS FOR CANCER BENEFIT CONCERT

Please continue to distribute POSTERS as you find available locations.

Please see Margaret if you need to purchase ticket(s) or obtain a packet of tickets to sell. Advance purchase price is $12 / At the door purchase is $15.00



CHURCH T-SHIRTS
Extra church T-Shirts available if you are interested :
$15 each we have Two (2) Large and One (1) Medium to choose from
================================================================
RELAY FOR LIFE BENEFIT CONCERT
FRIDAY, MARCH 9, 2018
The Erwins and Grounded Quartet will be performing.
Doors open at 6:00 p.m. Concert begins 7:00 p.m.
Please continue to invite guests to make it a great event.


Silent Auction items include but are not limited to restaurant gift cards, personal training & meal planning certificate, photography sessions from various photographers, Watkins products, Scentsy products, signs, oil changes, pedicure, hair salon certificate, artwork, book/dvd sets, children's books, dishes, books, tickets to events,
---------- ---------- ---------- ---------- ---------- ---------- ---------- --------
IN NEED OF HIM DONATIONS

They are in need of the following items: rice, beans, cereal, oatmeal, grits, mac & cheese, canned meats (tuna, salmon, chicken) canned vegetables, pasta, and pasta sauce. We will be putting a box in the foyer to collect these donations.